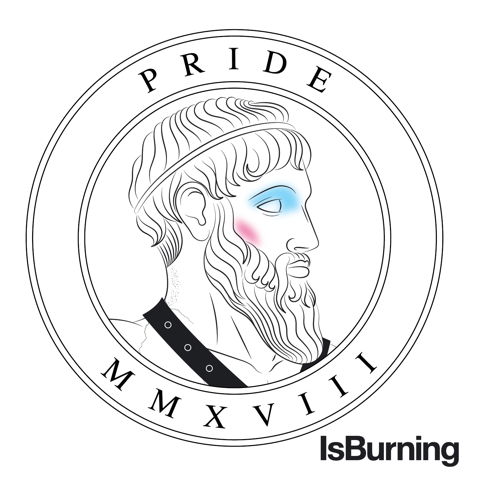 Friday 3rd and Saturday 4th of August
Pride... Is Burning
De Marktkantine, Jan van Galenstraat 6, Amsterdam
LINEUP FRIDAY
Carlos Souffront
Carlos Valdes
Mike Servito
Jackie House
Jane Fitz
LINEUP SATURDAY
Dj Pure
Massimiliano Pagliara
Cormac
Handmade
Sandrien
Justin Cudmore & Jason Kendig
TITIA
Fais Le Beau b2b Vieira
FACEBOOK EVENT / RESIDENT ADVISOR

For the whole LGBTQ+ community and everyone with an open mind.

**** Please Read ****
- Belongings can be stored in lockers or at the wardrobe
- No drinks outside
- De Marktkantine is a PIN only venue (with exception of the door sale tickets desk)
- There will be a food & late night snacks available (vegetarian only)
- For guaranteed entrance, make sure to have a ticket in advance. - We will have a 1-out, 1-in policy when we're about to reach our maximum capacity. People who've bought their ticket in advance will have our first priority at the door.
- Passe-partout ticket holders, guests and people with a friend ticket can enter at the left side.
- Pre-sale ticket holders will have priority at the door, so make sure to have your tickets on time.
- Passe-partout ticketholders will receive a bracelet that will be valid for both nights. These tickets can not be scanned twice.
- Questions about your ticket or the online ticket shop? Please contact Paylogic's customer service and they will be happy to help you.
- Don't buy tickets from people you don't know, just use Ticketswap or buy from friends.
- Head over to the website of De Marktkantine to read more about their houserules of De Marktkantine (disclaimer De Marktkantine).
- Have respect for others and be kind to each other. Inform the venue staff right away when you or someone else is in need of help.
But most of all, have fun and a stunning Pride weekend. Come as you are!